What is chiptuning and why to use it?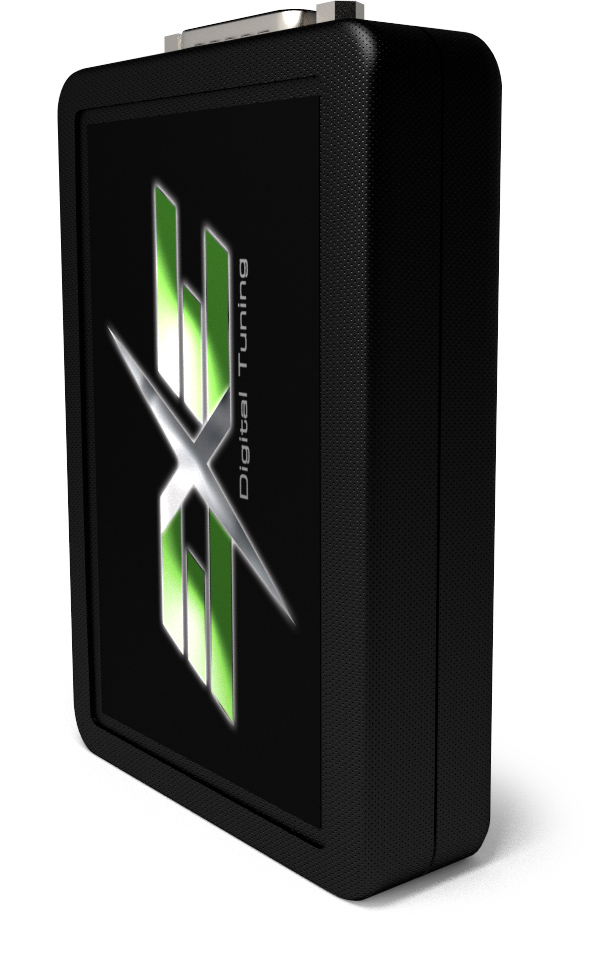 Increase performance and reduce consumption thanks to the EXE Digital Tuning module
A
chiptuning
is an electronic device thanks to which we can both
increase the performance
of our vehicle, and
decrease consumption
. The module acts between the
ECU
of your car and the injection system; in this way it will be possible to make the desired changes with the
maximum safety
without affecting in any way the main engine control unit (ECU).
Compared to the
remapping
of your car's ECU, the use of a
chip tuning box
has several advantages, including:
- Costs les than remapping: an ECU remapping is much more expensive and needs of an expert to take care of it
- Installation is easier: you have not toe be a super expert, mount a chiptuning is simple and need not be preparatory or industry experts
- The warranty of your car is not compromised: instead a remapping goes to modify the original settings of your car making you lose the warranty
- Return to original operation whenever you want: on the other hand, a remapping modifies permanently the ECU of your car
- Is more convenient to manage: in fact you can set the levels of the mappings with the greatest ease, while with a remapping you will always have to resort to a expert trainer
Exe Digital Tuning
is a leader in the tuning sector and can be installed on common rail diesel vehicles; in our
online store
there are more than
3500 car models
.
What are the advantages of our chip tuning boxes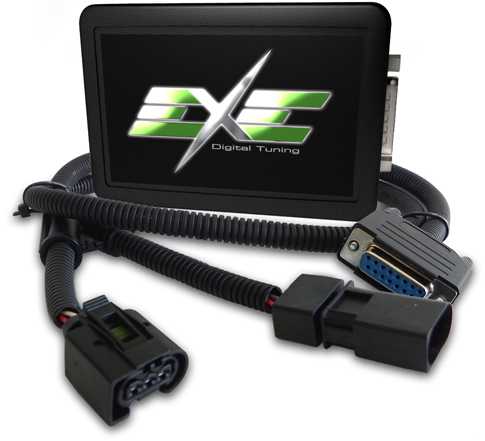 The
add-on modules
EXE Digital tuning are specific for common rail diesel cars and our company has been a leader in the control unit sector for the past 10 years. We design and produce our
control units
and this allows us to be able to say that our chiptuning is
100% Made in Italy
. We ship in our products in
over 50 countries
of the world but our heart is all Italian.
Thanks to our knowledge and experience we have created the
definitive chip tuning box
that allows for never-before-seen performance gains:
- Performances increase: you will increase power and torque up to 40% more in HP e NM
- Consumptions descrease: thanks to EXE you can have a fuel economy up to 20% maintaining a moderate driving style
EXE works perfectly and
without problems
with all the
electronic systems
of your car, without modifying the mechanical functioning and the basic electronics, so as to keep the guarantee unchanged of the vehicle.
How our additional ECUs works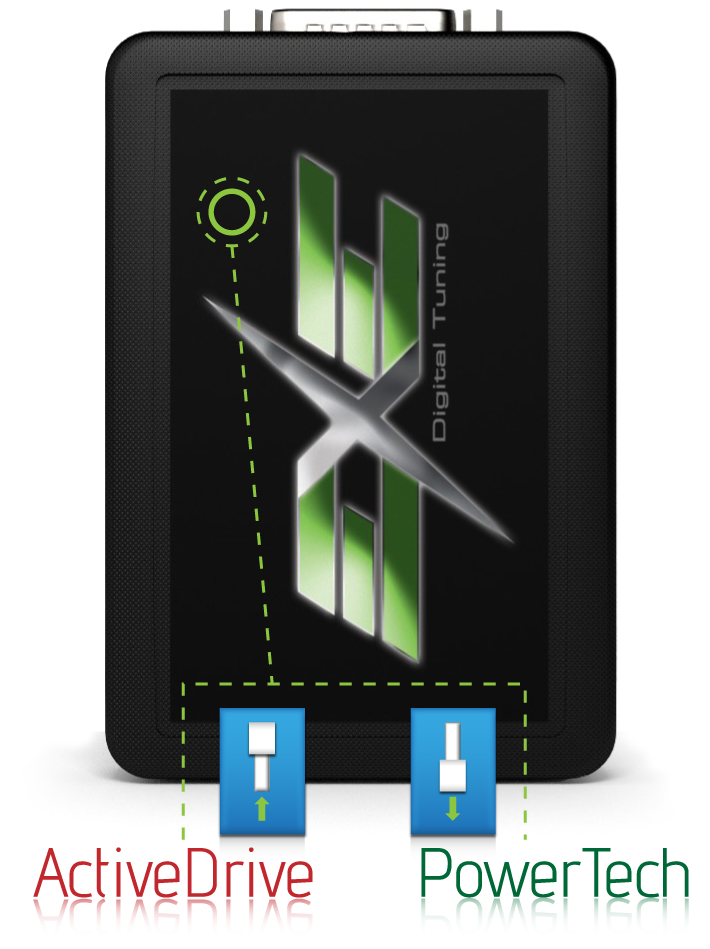 Our
team of Engineers
has created a
firmware without rival
, with
EXPERIENCE TECHNOLOGY
you can finally
fully exploit the performance
of your car. Never as in this case you will see a combination of
comfort and emotion
wherever you are guided.
EXE digital tuning has 2 features that express the full potential of your car:
- ActiveDrive: while retaining its origins, the new firmware is more muscular and performant, pleasant for driving in the city, able to express grit and sporty character with amazing performance in the departures, in recovery and in any path both urban and extra-urban.


- PowerTech: injection control, Data Analyzer, controlled delivery and response time derived from racing, complete this fantastic control unit bringing it right to the top of the category and ready to face any challenge.
Do not wait! Search for your car now in our online shop (go to the top
Menu
under
"Choose car"
) and discover
the increase in performance
that you can get.